If you find yourself charged with a DUI in California, it can be an extremely stressful and frightening experience. A conviction for DUI can lead to heavy fines, jail time, and a mandatory license suspension. That's why you must have an experienced and aggressive DUI lawyer on your side.
Sometimes, people mistakenly think that a DUI has a fixed punishment, similar to a speeding ticket, which disappears from a record after a certain period of time. Other times, although aware of the seriousness of the consequences, they accept criminal charges, license suspension, penalties, and increased insurance prices.
At Huff Legal, we understand the severity of a DUI charge, and we will work tirelessly to ensure you get the best possible outcome in your case. We will aggressively challenge the prosecution's evidence and build a strong defense on your behalf. We have a proven track record of success in DUI cases, and we will put our experience to work for you.
If you or someone you love has been charged with DUI in the Bay Area, don't hesitate to contact us for a free consultation. We will review your case and help you understand your options. Let us fight for you – call Huff Legal today.
As a former police officer and patrol supervisor and his time spent as a United States District Court Judicial Law Clerk to the Chief Judge, Attorney Huff knows how to navigate all levels of the complex criminal law system.
At Huff Legal, we have more than 55 years of combined experience dealing with various complex criminal legal matters and have helped just over 1,500 clients. These situations can oftentimes be challenging, which is why you need a team of experts on your side to get you the outcome you deserve!
When you work with Huff Legal, you can be confident we will do everything in our power to get the best results possible. Our team is results-driven and we are committed to achieving the best possible outcome for each and every one of our clients.
Request a Free Consultation
Dui Defenses Involving Police Errors
Numerous defenses center on inaccuracies made by the police during the arrest and the actions taken by the police crime lab after the arrest. The police are required to record every step of a DUI arrest meticulously. The crime labs must adhere to a certain protocol for handling and analyzing blood samples. Attorneys for DUI defense examine these documents and raise objections.
Here are a few common mistakes that police officers make while stopping someone for a DUI:
Insufficient Reasonable Suspicion For Investigative Stop
Police officers can't pull you over on suspicion of DUI without first having reasonable grounds to do so. Reasonable suspicion in this context means the officer has specific, observable facts that lead them to suspect you're violating the law.
The officer needs to be able to explain why it's likely that a crime occurred to have reasonable suspicion. For detention to be valid, those reasons must stand up to scrutiny from someone else who looks at the facts and conclusions later on. That person is often a judge reviewing a detention at a suppression hearing. The people who review the reasonable suspicion may also be a prosecutor and defense attorney. They would discuss the strengths and weaknesses of cases during negotiations. An attorney who knows how to file and win suppression motions, and has experience in doing so, will likely get their clients better plea deals.
If an officer has reasonable suspicion, they are allowed to stop both a vehicle and a pedestrian. Suppose an officer has justification for believing a person may be carrying a weapon. Then, the officer is also allowed to pat down the exterior of their clothing or search through areas of a vehicle where weapons might be concealed. An officer cannot search through an entire car or person based solely on reasonable suspicion, but rather probable cause is needed for a complete search or arrest to be made.
Incorrect Administration of Field Sobriety Tests (FST)
When an officer pulls a driver over for a traffic or equipment violation and suspects the driver has been drinking, they may request that the driver perform certain field sobriety tests. The National Highway Traffic Safety Administration (NHTSA) has standardized three different tests: 
Walk And Turn

One-Leg Turn

Horizontal Gaze Nystagmus
The purpose of these tests is to show that the driver's motor skills and/or ability to follow directions has been slowed by alcohol. In our experience, we often witness police officers administering them incorrectly.
It's crucial to remember that field sobriety tests in California are not mandatory, and drivers cannot be penalized for declining to take them. The importance of this cannot be understated- even drivers who are not intoxicated can fail field sobriety tests for reasons having nothing to do with alcohol. This could lead them facing wrongful criminal charges such as:
Driving under the influence, Vehicle Code 23152(a),

Driving with a BAC of .08% or higher, Vehicle Code 23152(b),

DUI of drugs ("DUID"), Vehicle Code 23152(f), or

Underage DUI, Vehicle Code 23140.
There are three broad categories of Title 17 violations that can lead to falsely elevated BAC readings:
Improperly calibrated or tested equipment,

Operator error, or

Failure to maintain accurate records
A lawyer specializing in drunk DUI cases in the Bay Area will obtain police and laboratory records to look for these errors. They will also be checking to see if the officer administered the test correctly:
As stated in Title 17 CCR 1219.3, an officer must be with you for 15 minutes before administering the breath test. The officer does not have to watch you the entire time, but they must be close by;

They must record the time at which the 15-minute period started, and

Record the time at which each "blow" was made.

The officer must check to make sure the driver's mouth is empty before proceeding;

Finally, they must also make sure the mouthpiece to the machine is properly attached;
Dui Penalties in The Bay Area
If you have been arrested on Assault and/or Battery charges in the Bay Area, you should contact an attorney who is familiar with these types of cases and can provide you the beset possible defense. 
As a former patrol supervisor, Criminal defense attorney Michel Huff has the knowledge and experience necessary to defend people charged with Assault and Battery in the Bay Area, and he can help you, too!
Give our office a call today to speak with one of our experienced Assault & Battery lawyers today!
What Should You Say to the Police
In California, the minimum punishment for a first DUI offense is:
A three-year probationary period

Court costs of about $2,000 (depending on the jurisdiction)

the county jail for two days (usually served through work alternative)

DUI programs last anywhere from three months to 18 months.
The minimum punishment for a second DUI is:
A five-year probationary period

Court costs of about $2,000 (depending on the jurisdiction)

10-day county jail sentence (usually served through work alternative)

There are 9 months to 18 months of DUI school.
A third DUI violation carries a mandatory minimum sentence of:
A five-year probationary period

Court costs of about $2,000 (depending on the jurisdiction)

Twelve months in county jail (can be served through work alternative)

DUI courses lasting between 18 months and 36 months.
Many of our clients are shocked to learn that they are entitled to a DMV hearing in addition to their day in court when they first contact us. The DMV hearing is always addressed by our attorneys here at Huff Legal. The preservation of our client's driving privilege is our primary concern during the DMV hearing, and we always consider our work to be successful when our clients are able to keep their license while also having their case dismissed.
You will not lose your license immediately if you are arrested for a DUI. You will be given a temporary license that will eventually become suspended if you do not win your DMV hearing. You must request a DMV hearing within 10 days of your arrest by contacting the DMV. You will automatically lose your driving privileges if you do not take action within 30 days. If you choose to hire a California DUI lawyer, they will be able to request a hearing on your behalf.
Generally, your Bay Area DUI lawyer conducts the hearing on your behalf. Your lawyer's primary objective is to convince the DMV not to suspend your driver's license. But your lawyer may also use the DMV hearing as an opportunity to gather evidence that may prove useful in court. You may or may not be asked to attend. After the DMV hearing concludes, the DMV's hearing officer will take time to mull over the situation before making a decision that is usually mailed out within one to 30 days.
If the DMV decides in your favor, then no license suspension will happen (though a DUI conviction from the court could lead to another suspension eventually). If the DMV is against you, though, your license becomes suspended a few days after you receive notice.
What Happens If Your License Gets Suspended?
If your driver's license is suspended, you're typically able to get a restricted license within one month. This permits you to get behind the wheel for work, school or any alcohol education classes required by the court or DMV. However, you cannot ignore the suspension while it is active. If you drive with a suspended license in California, it is against the law and can result in jail time, a longer suspension of your license, or a probation violation.
Contact a Bay Area DUI Lawyer Today!
If you've been charged with a DUI, it's important to contact an experienced attorney as soon as possible. The consequences of a DUI conviction can be severe, and you need someone on your side who knows how to navigate the legal system and fight for your rights. 
That's where Huff Legal comes in. We're a team of experienced DUI lawyers who have helped countless clients in the Bay Area fight their DUI charges and achieve the best possible outcome. We know what it takes to win, and we're ready to put our experience to work for you. Contact us today for a free consultation, and let us help you fight your DUI charges!
As a former police officer and patrol supervisor and his time spent as a United States District Court Judicial Law Clerk to the Chief Judge, Attorney Huff knows how to navigate all levels of the complex criminal law system. We also have more than 55 years of combined experience dealing with various complex criminal legal matters and have helped just over 1,500 clients over the past few years.
Why Huff Is Your Best Option For Criminal Defense
55+

Years of Combined Experience
At Huff Legal, we have more than 55 years of combined experience dealing with complex criminal legal matters, which can oftentimes be quite challenging. In order to get the outcome you deserve, you need a team of experienced attorneys on your side, who can help you navigate the legal system, so you can move past this situation and focus on the life ahead of you!   
We have a proven track record of success and are dedicated to our clients' best interests. If you're looking for a law firm that will always have your back, look no further than Huff Legal. Just have a look at some of our amazing client reviews over here!
Over the years, we've had the privilege of helping over 1,500 clients with their legal needs. When you work with us, you can be confident that you're getting the best possible legal representation. We're proud of our track record and our reputation for being a firm that delivers great results.
What Our Clients Say About Us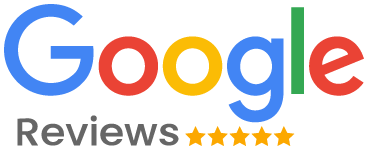 Attorney Michel Huff was nothing short of amazing! He was friendly, knowledgeable, and very professional. He kept me informed every step of the way, up until the end of my case. He is thorough in his work; he genuinely cares about people and goes the extra mile to address your need. Highly recommended.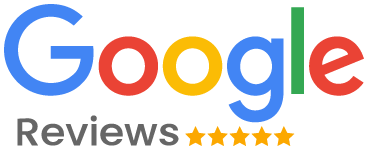 Huff legal is super responsive. Their assistant scheduled a consultation for a specific date. They followed through and gave me a call. Huff legal is amazing because they are super quick with everything. Technology and customer service is their strength. Attorney Huff has been responsive all through since the first time we spoke. I as well am in the service industry and simple things like following up and answering questions are why customers go with me. For these exact reasons is why Huff Legal stood out and made choosing them to legally represent us for our situation much easier.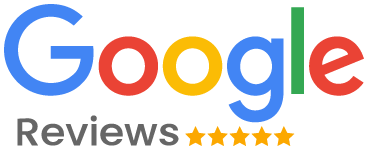 Simply put, Huff is the best criminal defense lawyer in Oakland. I was recently charged with a serious offense that could have changed my life, could have lost everything. Huff put my mind at ease in our fist meeting, and worked tirelessly on my behalf to get me the best outcome. Always kept me informed, I'd email him on weekends and he promptly answered every question I had. Thank you again for everything you've done for me, couldn't be more grateful.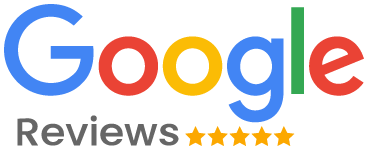 I was fighting a case for four years. I was belittled and battered by the plaintiff and the judge repeatedly without legal representation. Once I hired Attorney Huff, he went to court and walked into the courtroom, and it was over. Cases closed! I would recommend this Attorney highly. Having legal representation makes a world of difference. Attorney Huff is the best!
Request A Free Consultation
At Huff Legal, PC, we are passionate about protecting clients' rights and providing outstanding legal services in California criminal defense, personal injury, complex civil litigation, and cryptocurrency/DeFi matters. Our Team has obtained multimillion dollar settlements and successfully defended against them too. We regularly have criminal charges dismissed or reduced. We can help.
* Free consultations only available for Criminal Defense