Huff Legal is committed to safeguarding your privacy.
Contact us at [email protected] if you have any questions or problems regarding using your Personal Data, and we will gladly assist you.
Using this site and our services, you consent to your Personal Data Processing described in this Privacy Policy.
This Privacy Policy is a part of our Terms and Conditions; you also agree to this Policy by agreeing to Terms and Conditions. In the event of a conflict between terms used in Terms and Conditions and Privacy Policy, the latter shall prevail.
NOTICE TO CALIFORNIA CONSUMERS
Effective Date: January 19, 2022
Under the California Consumer Privacy Act (CCPA), California consumers have the following rights:
The right to request that we disclose what personal information (as defined in the CCPA) we collect, use, disclose, and sell.
The right to request the deletion of personal information about you.
The right to request a copy of the specific personal information we hold about you.
The right to opt out of the sale of your personal information.
The right not to be discriminated against for exercising your California privacy rights.
To submit a verifiable request, please submit your info below or email [email protected].
Definitions
Personal Data

 – any information relating to an identified or identifiable natural person.

Processing

 – any operation or set of operations performed on Personal Data or sets of Personal Data.

Data subject

 – a natural person whose Personal Data is being Processed.

Child

 – a natural person under 16 years of age.

We/us

 (either capitalized or not) – 

Huff Legal
Data Protection Principles
We promise to follow the following data protection principles:
Processing is lawful, fair, and transparent. Therefore, our Processing activities have legal grounds. We always consider your rights before Processing Personal Data. We will provide you with information regarding Processing upon request.
Processing is limited to its purpose. Therefore, our Processing activities fit the purpose for which Personal Data was gathered.
Processing is done with minimal data. Therefore, we only gather and process the minimal amount of Personal Data required.
Processing is limited to a period. We will not store your data for longer than needed.
We will do our best to ensure the accuracy of the data.
We will do our best to ensure the integrity and confidentiality of data.
Data Subject's Rights
The Data Subject has the following rights:
Right to information – meaning you have the right to know whether your Personal Data is being processed, what data is gathered, from where it is obtained, and why and by whom it is processed.
Right to access – meaning you have the right to access the data collected from/about you. This includes your right to request and obtain a copy of your Personal Data gathered.
Right to rectification – meaning you have the right to request rectification or erasure of your Personal Data that is inaccurate or incomplete.
Right to erasure – meaning in certain circumstances, you can request your Data to be erased from our records.
Right to restrict processing – meaning where certain conditions apply, you have the right to restrict the Processing of your Personal Data.
Right to object to processing – meaning in some instances, you have the right to object to the Processing of your Personal Data, for example, in the case of direct marketing.
Right to object to automated Processing – meaning you have the right to object to automated Processing, including profiling, and not to be subject to a decision based solely on automated Processing. You can exercise this right whenever there is an outcome of the profiling that produces legal effects concerning or significantly affecting you.
Right to data portability – you have the right to obtain your Personal Data in a machine-readable format or, if feasible, as a direct transfer from one Processor to another.
Right to complain – if we refuse your request under the Rights of Access, we will provide you with a reason as to why. If you are not satisfied with the way your request has been handled, don't hesitate to contact us.
Right for the help of supervisory authority – meaning you have the right for the help of a supervisory authority and the right for other legal remedies such as claiming damages.
Right to withdraw consent – you have the right to withdraw any given consent for your Personal Data Processing.
Data We Gather
Information you have provided
This might be your email address, name, billing address, home address, etc. This is mainly information necessary to deliver a product/service or enhance your customer experience with us. We save the information you provide us to comment or perform other activities on the website. This information includes, for example, your name and email address.
Information is automatically collected from you.
This includes information that is automatically stored by cookies and other session tools. For example, your consultation request information, your I.P. address, your payment history made through the website (if there is any), etc. This information is used to improve the customer experience. In addition, your activities may be logged when you use our services or look at our website's contents.
Information from our partners
We gather information from our trusted partners with confirmation that they have legal grounds to share that information with us. This is either information you have provided them directly with or that they have gathered about you on other legal grounds. See the list of our partners here.
Publicly available information
We might gather information about you that is publicly available.
How We Use Your Personal Data
Our processing partners:
NEWSLETTER
If you sign up for our newsletter, we will send an email to the registered email address in which you will be asked to confirm your newsletter subscription (Double-Opt-In). This ensures that no third party has misused your data. Under no circumstances will we sell your Personal Data for advertising or marketing purposes to third parties or otherwise make them available for such. We will only share your personal information with the technical services needed to deliver your newsletter. As a matter of course, you are free to unsubscribe to our newsletter service by clicking on the unsubscribe button in the newsletter or sending an email to [email protected].
As part of our newsletter's registration, MailChimp collects your email address and any other optional data. We use this information solely to send you the newsletter. You can unsubscribe via the link provided at the bottom of each newsletter or notice to us. Your Personal Data is never made available to third parties (e.g., for marketing purposes) without your explicit prior consent, and you can revoke your consent at any time.
ANALYTIC TOOLS
Personal Data is only collected if you provide this on its own (for example, when registering for our newsletter). Furthermore, no Personal Data is collected without your express consent.
Data communication over the internet (e.g., via email) may pose a security breach. Guaranteed security of your personal data from the access of third parties is, therefore, not possible.
USE OF GOOGLE ANALYTICS
This website uses Google Analytics, a web analytics service provided by Google LLC ("Google"). Google Analytics uses "cookies," text files stored on your computer, and allows an analysis of the website's use. The information generated by the cookie about your use of this site is usually sent to a server of Google in the U.S. and stored there.
In the case of activation of the I.P. anonymization on this Web site, Google's I.P. address will be truncated within Member States of the European Union or other parties to the European Economic Area's Agreement before. Only in exceptional cases is the full I.P. address sent to a Google server in the USA and shortened. On behalf of this site operator, Google will use this information to evaluate your website's use, compile reports on website activity, and provide other website and internet-related services to the site operator. Within the scope of Google Analytics, your browser sends I.P. address cannot be merged with other data held by Google.
You can prevent the storage of cookies by selecting the appropriate settings on your browser; we point out, however, that in this case, not all the features of this site may be in full use. You can also extend the coverage of that generated by the cookie and prevent your use of the site-related data (including your I.P. address) to Google and the processing of these data by Google by following the link below the available browser plugin Download and Install. Given the debate about using analytical tools with full I.P. addresses, we would like to point out that this website uses Google Analytics with "_anonymizeIp ()." Therefore, I.P. addresses are processed only shortened to reduce anonymity.
GOOGLE ADWORDS TRACKING
This website uses Google AdWords conversion tracking, a web analytics service provided by Google LLC ("Google"). Google AdWords Conversion Tracking also uses "cookies" stored on your computer and allows an analysis of your use of the website. The information generated by the cookie about your use of this website to a Google server in the U.S. and stored there. Google will use this information to evaluate your website's use, compile reports on website activity for website operators, and provide other website activity and internet-related services.
Also, Google may transfer this information to third parties unless required by law or third parties process the information on Google's behalf. Google will not associate the data with other data held by Google. You can prevent the use of cookies in general if you prohibit your browser from receiving cookies.
FACEBOOK LIKE BUTTON
The website uses social plugins from Facebook Inc., 1601 S. California Ave, Palo Alto, CA 94304, USA (hereinafter "Facebook"). When you visit pages on www.dataconomy.com, including such a plugin, it automatically transmits data about your visitors' behavior on the server from Facebook. The Dataconomy Media GmbH does not influence the nature and extent of data collected and communicated to Facebook data. If you are logged into Facebook, Facebook can assign you to visit your Facebook account. For more information about privacy on Facebook, visit http://www.facebook.com/policy.php. As the website's provider, we have no knowledge of the content nor the use thereof through Facebook.
TWITTER
Our pages include the functionality of Twitter. Twitter Inc. offers these services at 795 Folsom St., Suite 600, San Francisco, CA 94107, USA. Using Twitter and its "re-tweet" function, those websites will be linked to your Twitter account and shared with other users. This also entails forwarding data to Twitter.
As the site's provider, we point out that we have neither any knowledge of the content of any data forwarded to Twitter nor Twitter's usage thereof. Further details can be found in Twitter's privacy policy: http://twitter.com/privacy.
You can modify your Twitter privacy settings within your account settings here:
http://twitter.com/account/settings.
SSL TECHNOLOGY
We use a secure SSL (Secure Socket Layer) connection to protect the transmission of your data. This ensures that your personal data, including credit card details and contact information, is securely transmitted via the internet. The data is encrypted so that our payment system can only read it. From a symbol (sealed padlock) in your browser's window bar, you will recognize that you are now in the secured area. If your P.C. cannot process SSL – which may happen in rare cases – you do not need to worry that your data will be transmitted without secure encryption. You will usually receive an error page drawing your attention to the problem in such cases. Then, you should, best of all, contact your provider.
We only work with Processing partners who can ensure an adequate level of protection for your Personal Data. We disclose your Personal Data to third parties or public officials when legally obliged to do so. For example, we might disclose your Personal Data to third parties if you have consented to it or if there are other legal grounds for it.
How We Secure Your Data
We do our best to keep your Personal Data safe. We use safe protocols for communication and transferring data (such as HTTPS). We use anonymizing and pseudonymizing where suitable. We monitor our systems for possible vulnerabilities and attacks.
Even though we try our best, we cannot guarantee information security. However, we promise to notify the suitable authorities of data breaches. We will also notify you if there is a threat to your rights or interests. We will do everything we reasonably can to prevent security breaches and assist authorities should any breaches occur.
If you have an account with us, note that you must keep your username and password secret.
Children
We do not intend to collect or knowingly collect information from children. We do not target children with our services.
Cookies and Other Technologies We Use
We use cookies and similar technologies to analyze customer behavior, administer the website, track users' movements, and collect information about users. This is done to personalize and enhance your experience with us.
A cookie is a tiny text file stored on your computer. Cookies store information that is used to help make sites work. Only we can access the cookies created by our website. You can control your cookies at the browser level. However, choosing to disable cookies may hinder your use of certain website functions.
We use cookies for the following purposes:
Necessary cookies – These cookies are required for you to use some essential features on our website, such as logging in. These cookies do not collect any personal information.
Functionality cookies provide functionality that makes our service more convenient and provides more personalized features possible. For example, they might remember your name and email in comment forms, so you don't have to re-enter this information next time when commenting.
Analytics cookies – These cookies are used to track the use and performance of our website and services.
Advertising cookies – These cookies deliver relevant advertisements to you and your interests. Also, they are used to limit the number of times you see an advertisement. They are usually placed on the website by advertising networks with the website operator's permission. These cookies remember that you have visited a website, and this information is shared with other organizations such as advertisers. Often targeting or advertising cookies will be linked to site functionality provided by the other organization.
You can remove cookies stored on your computer via your browser settings. Alternatively, you can control some 3rd party cookies using a privacy enhancement platform such as optout.aboutads.info or youronlinechoices.com. For more information about cookies, visit allaboutcookies.org.
We use Google Analytics to measure traffic on our website. Google has its Privacy Policy, which you can review here. If you'd like to opt out of tracking by Google Analytics, visit the Google Analytics opt-out page.
Contact Information
Data Protection Officer
If you have any questions regarding Processing your Personal Data, your rights regarding your Personal Data, or this Privacy Policy, contact our Data Protection Officer at [email protected].
Contact details of the Data Protection Officer (DPO):
Data Protection Officer (DPO) contact details
Email: [email protected]
Privacy Policy Changes
Updated January 19, 2022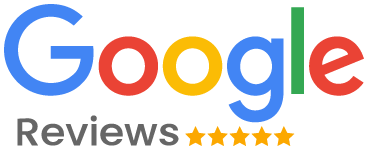 Attorney Michel Huff was nothing short of amazing! He was friendly, knowledgeable, and very professional. He kept me informed every step of the way, up until the end of my case. He is thorough in his work; he genuinely cares about people and goes the extra mile to address your need. Highly recommended.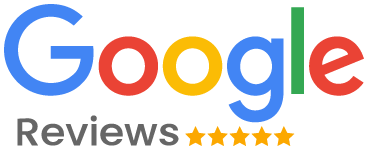 Huff legal is super responsive. Their assistant scheduled a consultation for a specific date. They followed through and gave me a call. Huff legal is amazing because they are super quick with everything. Technology and customer service is their strength. Attorney Huff has been responsive all through since the first time we spoke. I as well am in the service industry and simple things like following up and answering questions are why customers go with me. For these exact reasons is why Huff Legal stood out and made choosing them to legally represent us for our situation much easier.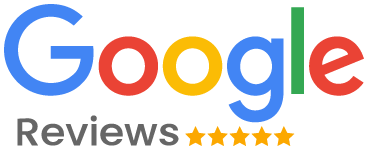 Simply put, Huff is the best criminal defense lawyer in Oakland. I was recently charged with a serious offense that could have changed my life, could have lost everything. Huff put my mind at ease in our fist meeting, and worked tirelessly on my behalf to get me the best outcome. Always kept me informed, I'd email him on weekends and he promptly answered every question I had. Thank you again for everything you've done for me, couldn't be more grateful.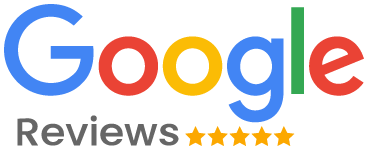 I was fighting a case for four years. I was belittled and battered by the plaintiff and the judge repeatedly without legal representation. Once I hired Attorney Huff, he went to court and walked into the courtroom, and it was over. Cases closed! I would recommend this Attorney highly. Having legal representation makes a world of difference. Attorney Huff is the best!
CONTACT TREY PORTER TODAY
Request A Free Consultation
At Huff Legal, PC, we are passionate about protecting clients' rights and providing outstanding legal services in California criminal defense, personal injury, complex civil litigation, and cryptocurrency/DeFi matters. Our Team has obtained multimillion dollar settlements and successfully defended against them too. We regularly have criminal charges dismissed or reduced. We can help.

* Free consultations only available for Criminal Defense